Check out this cool letter that I received from President Barack Obama! My brother and I were recognized at The White House back in November for being a part of the Empact100 list of top young entrepreneurs and this was his way of thanking us. I think I'd rather have Jeremy Lin's autograph but I think President Obama's isn't too bad.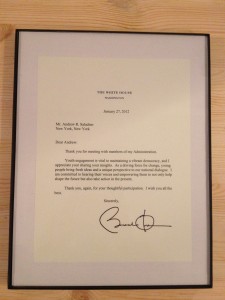 The letter also came with this signed picture of him as well.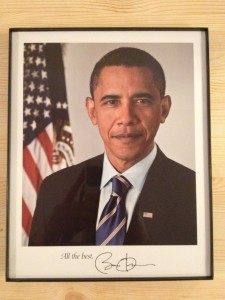 Before anyone asks, yes the letter is hand signed and it is not a computer printed signature.