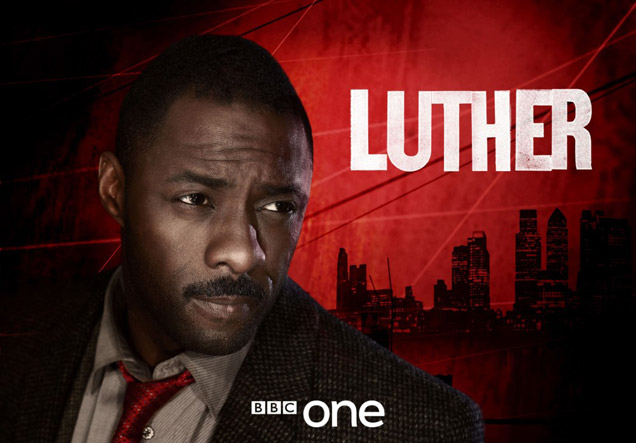 Name your top five favorite TV shows right now? GO! If Luther wasn't on that list, you are missing out. This show is absolutely amazing! It has everything that I look for: British Accents? CHECK! Awesome Bad A$# Main Character? Insane Interrogation Scenes? CHECK! Crazy Psychological Battles? CHECK! Insert Thing You Want In A TV Show? CHECK! It really is unlike any show that I've ever seen before. Still not completely sold on how great of a show Luther is? Watch the first two minutes of the below YouTube video and then decide for yourself:
How IMDB Describes Luther:
"Luther" follows the cases of a troubled yet brilliant English police detective, DCI John Luther (Idris Elba). Separated from his wife, whom he loves passionately, he is torn between an unrelenting approach to solving serial killings and his attempts to rekindle his marriage. Luther is a highly charged emotional man who is not above stretching the law to solve a case or save a life. In episode one, Alice Morgan (Ruth Wilson) proves she is equally brilliant by committing the perfect murder of her parents, which challenges Luther as never before. Alice develops a strange fascination for Luther and their continued exchanges and interplay serve as a backdrop for the rest of the season. Luther's edgy police tactics make him a serious concern to his superiors, who feel that he is a threat to their reputations and that of the Police force. From the opening credits to the end of season one, "Luther" is a fast paced mystery presented with many plot twists and insights into the human psyche.
Where to Watch?
Luther is on Netflix! I'm sure that most of you either have your own Netflix account or have a friend's account that you can borrow to watch it. If you have neither, I will gladly let you watch it at my apartment whenever you want (please call 24 hours in advance).
Disclaimer:
I have been told by many people that I like and watch really bad television shows and movies all the time. I really do think that if you're a fan of those criminal drama shows like Law & Order, that you will not be disappointed.